This dish from Ancient Rome has become a go-to recipe in our house, and I hope you love it as much as we do!
I just found out about frittatas a few years ago, but it turns out they've been a popular dish since the days of the early Christians!
Frittatas, which originated in Ancient Rome, consist of cooked eggs with other ingredients like meat, vegetables, or cheese added in. Thanks to simple and very flexible ingredients, it makes sense this meal has been around for millennia.
The perfect breakfast?
Eggs are a nutritious breakfast, and the addition of lots of vegetables makes this one of the healthiest ways you can start your day. 
Frittatas reheat beautifully and travel well, so this is a great meal-prep recipe that you can make on the weekend and enjoy all week long. It's also a great recipe for dinner, and you can use whatever vegetables you have on hand. 
The ancient recipe
I was curious to know how the recipe has changed since ancient times and was surprised to learn that it hasn't actually changed that much. The biggest difference is that modern recipes use a lot more eggs and vegetables. 
An ancient recipe for frittata calls for these ingredients:
spices (black pepper, lovage, coriander seeds)
You can see the rest of the ancient recipe for "patina ex rusticis" here.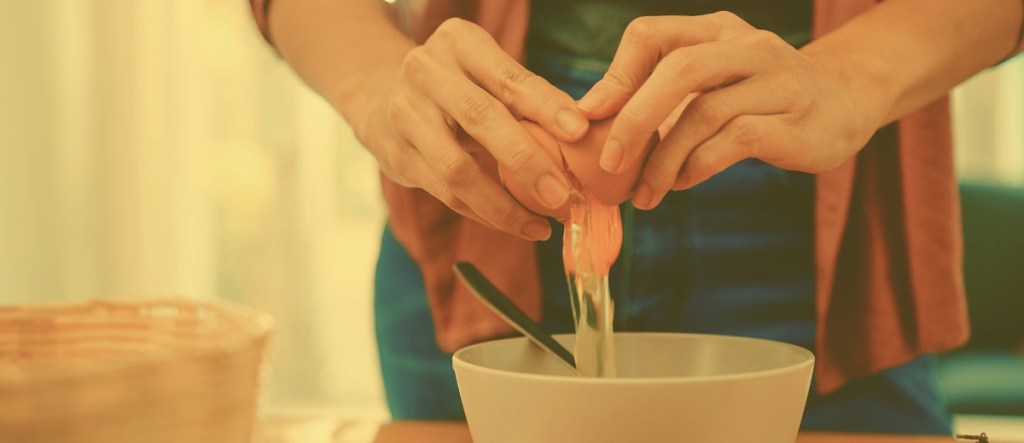 Tirachard Kumtanom | Shutterstock | Altered by Aleteia
My modern spin
Modern recipes for frittatas still include the basics of eggs, fresh vegetables, onion, and olive oil, but tend to be bigger and less highly spiced.
Frittatas hold a special place for me: Long-time readers will remember when my husband made me weekly frittatas to help me get through a tough pregnancy.
These days I still like to make frittatas once or twice a month. They're perfect to bring to a potluck brunch, as they are allergen-friendly. Naturally gluten-free, they can be customized to be dairy-free as well. I like having one on hand for breakfast throughout the week.
The recipe below is the one my husband and I perfected after making at least a hundred frittatas over the past few years. It's inspired by Pioneer Woman's Sunday Frittata, but we've really made it our own. It's a go-to recipe in our house, and I hope you love it as much as we do!
Ingredients:
Cooked turkey breakfast sausage (optional)
*1 1/2 cups small curd cottage cheese (optional)
*1 cup egg whites (optional)
*Sriracha or hot sauce (optional)
Dice up and sauté the onion, bell peppers, zucchini, and mushrooms in butter or oil until fully cooked. Add frozen spinach once the vegetables are soft and slightly golden. Add turkey sausage and saute everything until it is fully cooked and hot. Use plenty of salt as otherwise it is rather bland. Preheat the oven to 400°.
While the vegetables are cooking, mix together the 12 eggs with about ½ tsp salt. You can add the egg whites, cottage cheese, and a dash of hot sauce at this point, but they are optional.
Spray a glass rectangular baking dish with cooking spray (or spread it with butter or oil of your choice). Dump vegetables into it and spread in an even layer. 
Pour egg mixture on top, and gently push it around so that the egg mixture is mixed into the vegetables and not just sitting on top.
Bake for 20 to 30 minutes. (I check it at 20 minutes and keep checking every five minutes until it is fully firm in the center.)
Notes:
You can dice the vegetables ahead of time to speed up the cooking process. I have even diced the vegetables the night before. 
The cottage cheese adds protein and makes it fluffier, and the egg whites add protein, and the hot sauce adds flavor. But all of those are optional
You can cook the frittata at a higher temperature for less time if you are in a hurry.