It's an unlikely story, perfect for International Burger Day (May 28).
The setting was Pope Francis' visit to Bolivia in July 2015. On that occasion, a rather curious event took place involving the Pope himself and a Burger King branch (an event covered by Aleteia in Spanish at the time).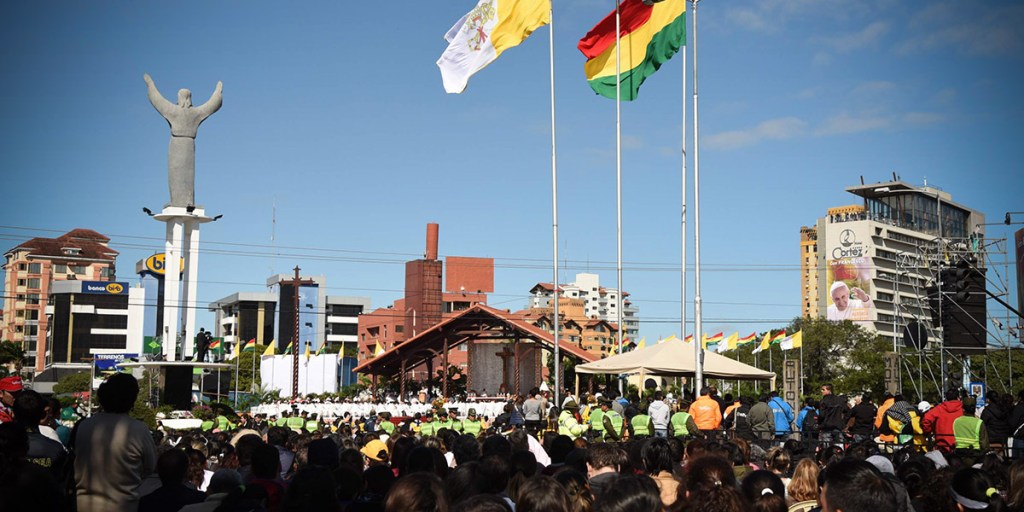 Marko Vombergar | ALETEIA
Prior to an outdoor Mass for massive crowds in the town of Santa Cruz, this fast food restaurant branch was chosen to be the sacristy, where the Pope stayed before and after the Mass, together with bishops and organizers. Moreover, to add another touch of serendipity to the story, the branch is called "El Cristo" (because of a statue of Christ with upraised arms, located in the center of the traffic intersection where the restaurant is located).
Of course, the interior of the branch was adapted and redecorated for the occasion. It remained closed throughout the day, and thanks to some white curtains over the large windows, it provided some privacy.
The images shared by reporter Pablo Ordaz on Twitter soon traveled around the world and were picked up by major news outlets.