Dealing with the loneliness of being single when you wish you were married can be hard.
Some time ago, the British newspaper The Guardian published the story of a 54-year-old single woman. She explained that she is not single by choice, but simply because no one has ever asked her out on a date. She has always wanted to get married and start a family and nonetheless, this goal hasn't been possible in her life so far. She asks herself, without really finding an answer, "Why hasn't it happened?" She wonders if she doesn't believe in herself enough, or if perhaps she's too hard to please.
For years, when asked if she was in a relationship, she was so ashamed of her solitude that she didn't know what to say. But she decided to tell her story in the pages of the newspaper, not to share her sadness, but because today she feels much more comfortable with this issue than she did in her youth.
Instead of hiding her solitude from the world, she wants to testify that everyone has a unique life and can live it alone. And, perhaps one day, as part of a couple.
In reading her story, one realizes that the author of this testimonial has grasped something essential: It's not a matter of enduring singleness by asking oneself "how to survive in the meantime," but of living in this situation by telling yourself that there's a time for everything.
Laurence Desjardins, a psychologist and emotional dynamics therapist, also known as happiness therapy, gives some tips about achieving this serenity
1.
HOW TO LIVE WHILE "WAITING"?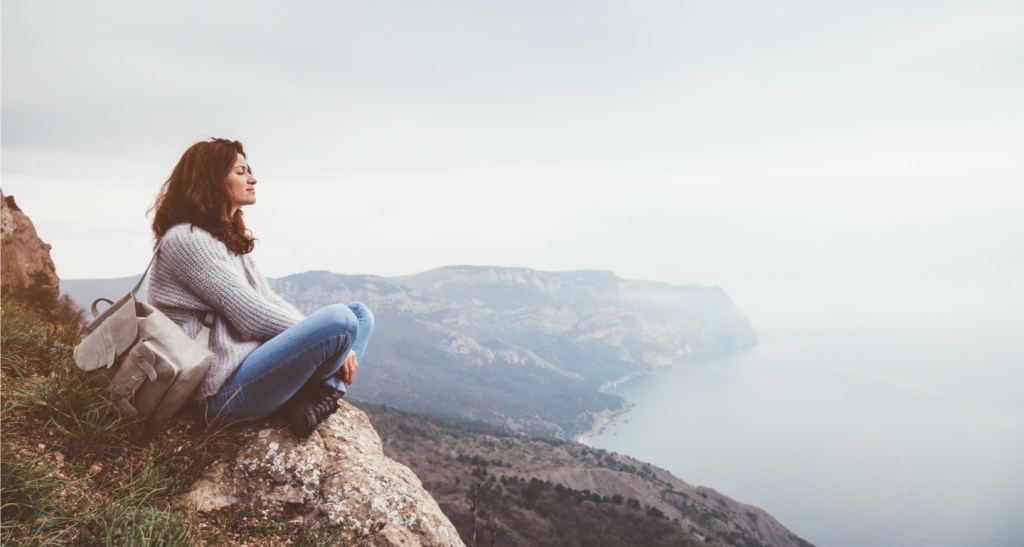 © Shutterstock
"You have to be very careful with the expression waiting. It's as if being a single person means being in a waiting room. Being single is not a waste of time. On the contrary, there's a time for everything. As a unique person, everyone has something unique to experience in a friendship, a job, or a volunteer commitment. So instead of asking the question, 'How should I live in the meantime?' it's worth asking another question: 'What can I accomplish as a single person that I will no longer be able to accomplish as a married person?'" says Laurence Desjardins.
This is also a time to pray to be open to God's love, to be hopeful and happy, right where you are clearly supposed to be. God is strong and powerful enough to love you, see you, and hear every cry of your heart. Single people, God has not forgotten you. He has a plan for you, including being happy right now. The Ignatian Examen for Thanksgiving says that gratitude is the foundation of our relationship with God.
When you welcome the gift of your life each day through the lens of gratitude, the gift of every moment and every little good thing, you will begin to experience peace and hope. St. Teresa of Avila speaks of humility as an essential ingredient in our relationship with God. As often as necessary, it's important to remember that God has a plan and that he knows us best.
2.
HOW DO WE DEAL WITH LONELINESS?
"When you feel lonely, it's a mistake to want to cut yourself off from this sadness, with the pain that accompanies it. On the contrary, it's important to feel it, to welcome it, to accept it, to offer it up, and to go through it. However, if the sorrow becomes too present and too pervasive in the sense that everything is focused around it, then you should seek help," notes Desjardins.
It's important to remember, too, that you have no idea how big God's plans are and how much joy they will bring you. God's plans are worth the wait. So relax, don't worry and don't waste a single day on angst. Live each day as if it were your last, seek the love God is sending you now, and do it all without a single regret!
3.
HOW TO DEAL WITH DISCOURAGEMENT?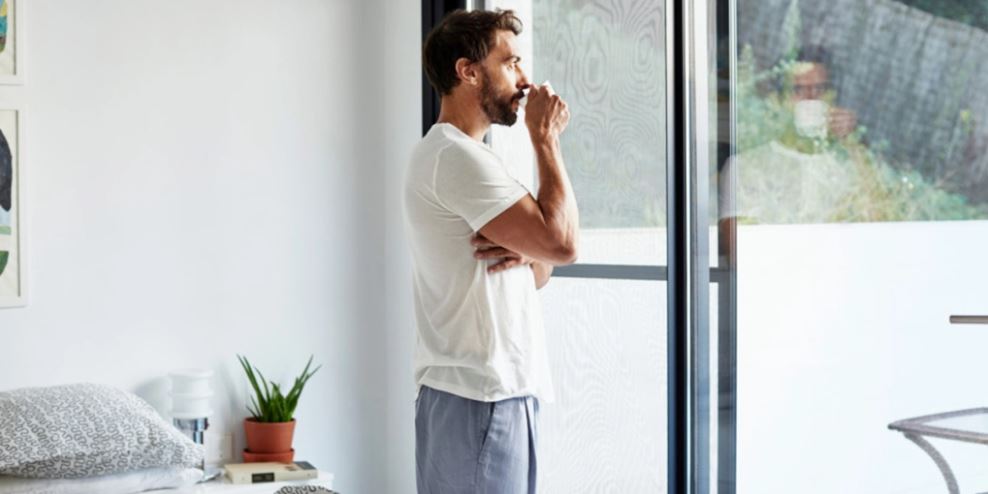 Alto Images | Stocksy United
Living with celibacy is sometimes a difficult struggle. Admitting it truthfully to a friend, a counselor, a psychologist, or your spiritual director is a healthy step. It will help you to deal with the discouragement that can set in over time. One of the healthiest things to do is to recognize the areas where you need healing.
"We all have wounds. Some are deep traces of childhood, while others come from toxic relationships or traumatic events which then provoke reactions that do not allow us to free ourselves from them — such as, for example, all kinds of attempts to escape in order to try to suffer as little as possible, or trying to be active all the time in order to avoid feeling the loneliness," says the therapist.
Most people know what they are struggling with. Seeking advice, spiritual direction, or coaching and learning to move beyond these areas helps you to free your heart, to grow in peace, and to be more open to love. The time you spend being single, though sometimes characterized by impatience and discouragement, is not time wasted. It's a time of active work that allows you to get to know yourself. "It's worth asking ourselves these questions: what needs to be nourished, what needs to be balanced, and what are the points I have to keep an eye on? We have to seek this inner balance. But always with a view to love," Desjardins continues.
So if you're open to what God is sending you, you'll see things in a new light and you'll find the peace that your heart longs for. Besides, it's difficult to envisage a "we" if your "I" is not at peace.
"If you want to have a loving relationship someday, it requires that you be at peace and truthful with yourself beforehand," Desjardins explains.
To be at peace with oneself also means knowing how to live in solitude, the solitude that allows you to open yourself to true love, recognizing that another person is neither an object nor a crutch.