While the damages were mostly minor, they were widespread and left the school's start-of-term functions delayed as experts examined the buildings.
On Sunday, August 20, freshman students of Thomas Aquinas College were braving stormy weather, unloading their cars to set up their dorm rooms while Hurricane Hilary (downgraded to a tropical storm) made landfall. Spirits were high despite the storm and excitement was in the air ahead of Monday's Convocation, until a second natural disaster struck. 
In what's being called a "Hurriquake," a 5.1-magnitude earthquake occurred just four miles south of the nearby town of Ojai. The resulting tremors made their way to the Thomas Aquinas College campus, and students reported seeing picture frames shaking and falling from the walls, bringing plaster down with them. The buildings were said to be visibly shaking. 
Liam McDaniel / Thomas Aquinas College
According to a press release, the damages caused by the quake were widespread but minimal, and nobody was hurt. The school's beloved statue of the college's patron, St. Thomas Aquinas, fell down in the dining hall, and repairs to plaster are expected to be expensive. Furthermore, the 135-foot-high belltower of Our Lady of the Most Holy Trinity Chapel — the crown jewel of the California campus — saw a bell become misaligned on its carriage. 
Liam McDaniel / Thomas Aquinas College
An initial inspection by the Ventura County Fire Department detected no sign of structural damage, but the chapel was still closed while it could be further investigated. This meant that the semester's opening Mass had to be delayed until the following day.
A few hours later, the chapel was given the all-clear by the County Building Department after a thorough examination that found no structural damage. Mark Kretschmer, the College's vice president for operations, said of the chapel: 
"The Chapel is a relatively new building, having been completed in 2009, and it was designed to stand the test of time, even in an earthquake zone. Underneath its limestone façade is a base of reinforced concrete and structural steel, built to withstand Southern California's seismic uncertainties, at least to the extent that modern technology allows. We're grateful to God and to the building's engineers that it held up so well." 
Liam McDaniel / Thomas Aquinas College
While the interior of the chapel was deemed safe, there were still some concerns over the stability of the facade. To address this, the school has cordoned off the chapel's plaza. Kretschmer noted that the plaza would remain out-of-bounds to students until officials received a report from engineers examining the facade. 
Of the eventful weekend, President Paul J. O'Reilly said: 
"We are profoundly grateful that the region weathered both the storm and the earthquake so well, and especially that all remained safe. We give thanks to God, to all those who have kept the College in their prayers, and to county officials, who have been so thorough and thoughtful in their assistance. We are delighted that we can move forward, undeterred, in our noble mission of Catholic education — now in its 53rd year."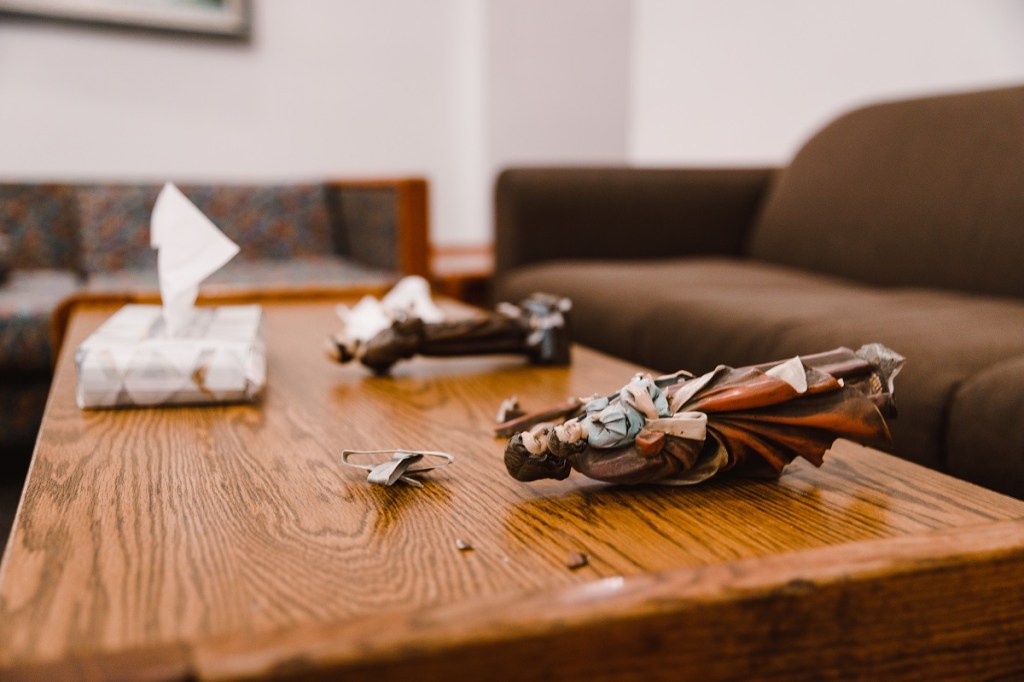 Liam McDaniel / Thomas Aquinas College