Cardinal Parolin, the Pope's secretary of state, has just inaugurated the Jubilee 2025 Information Center in Rome.
At noon on June 7, 2023, Cardinal Pietro Parolin, the Pope's secretary of state, inaugurated the Jubilee 2025 Information Center. Located at number 7 on the famous Via Della Conciliazione — the noted Roman avenue which unites St. Peter's Square with the Castel Sant'Angelo — the Center is already receiving tourists and pilgrims who are preparing for the coming Jubilee of the year 2025.  
"We are operational," claimed Bishop Rino Fisichella, pro-prefect of the Dicastery for Evangelization, in charge of organizing the event.
Cardinal Parolin solemnly blessed the Center, equipped with three reception desks and numerous computer stations. The center will assist pilgrims and tourists who are interested in learning more about the Jubilee Year. The door of the Center has been specially decorated with panels reproducing the Holy Door of Saint Peter's Basilica, which the Pope will open in December 2024, to kick off the Holy Year.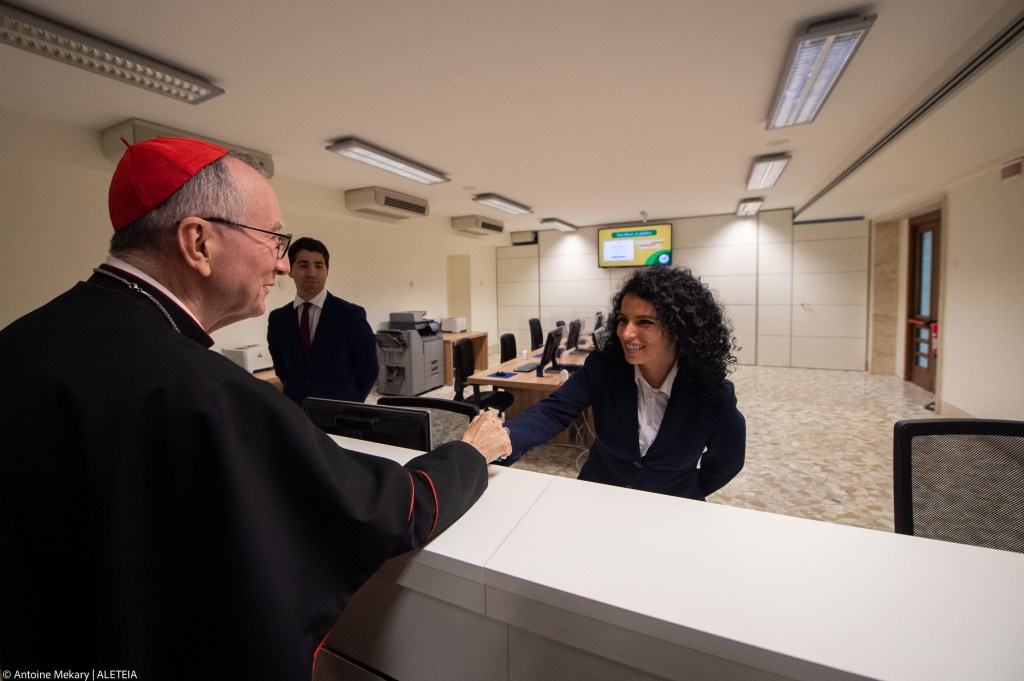 The Center is already open, Tuesday to Sunday from 10 a.m. to 5 p.m.
Bishop Fisichella claimed that several pilgrims, including bishops, had already visited the Center, asking for information.
Pilgrims of Hope
Pilgrims of hope: This will be the motto to inspire the Church in the Jubilee year 2025, the next ordinary jubilee on the calendar after the Great Jubilee of the Year 2000.
Archbishop Rino Fisichella, president of the Pontifical Council for Promoting the New Evangelization, says that the chosen words, pilgrims and hope, represent key themes of Pope Francis' pontificate.
"There is so much work to be done" in these two years of preparation, the archbishop added.