This new "plug-and-play" method for First Communion and First Reconciliation preparation is seriously impressive!
Preparing for the sacraments of First Reconciliation and First Communion can bring up lots of big questions for children. 
If you're a parent, a teacher, a catechist, or involved in religious education in any way, you have got to check out Renewed and Received. It's a new plug-and-play method for First Communion and First Reconciliation preparation, and it's seriously impressive and brilliantly put together.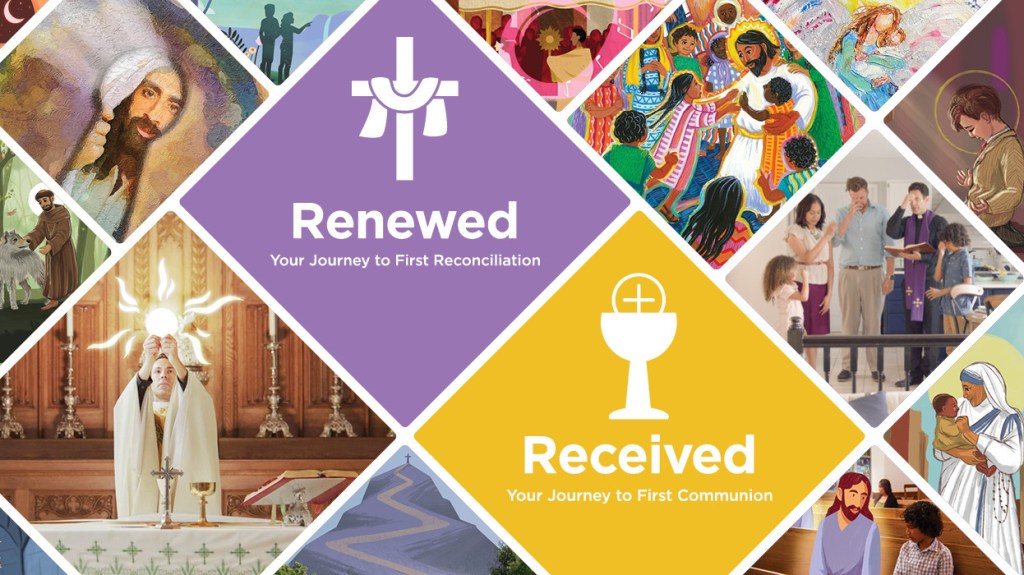 Ascension Press
The videos are very sweet and charming, and they answer big, important questions about faith in a kid-friendly way. I was absolutely blown away by them. Every parish, Catholic school, and family needs to know about Renewed and Received!
You can check out a free preview of it here. Here's the trailer video:
The full program includes the following:
Online Leader's Access
Leader's Guide 
Student Workbook 
DVD set of 12 lessons (approximately 3–5 minutes each) 
Renewed by Jesus: My Guide to Reconciliation book 
Receiving Jesus: My Guide to the Mass book
Renewed Parent's Certification Course and digital Parent's Guide
Received Parent's Certification Course and digital Parent's Guide
Friend on the Journey section of original artwork and reflections 
A Prayer Card Set 
Jackie and Bobby Angel are presenters in the series, very fittingly as they have two children going through these sacraments now. 
We had the chance to catch up with them about how parents can support kids going through sacrament prep. Here's what they shared.
What is the best advice you've been given as a parent to help children understand the Sacraments of First Holy Communion and Reconciliation?
It's so important to convey to your child that this process of sacramental prep is about entering into a relationship with the God who knows and loves us. It's not about following rules or jumping through hoops. Christ desires for us to be healed and fed through himself in the Eucharist!  This isn't about a one-day ritual but a lifetime of entering into a divine mystery! 
Also, be honest! If you don't understand a particular teaching regarding the sacraments, let your child know, "Hey, let's learn this together!" Let your children see that you're also on a journey of always learning as a disciple of Christ.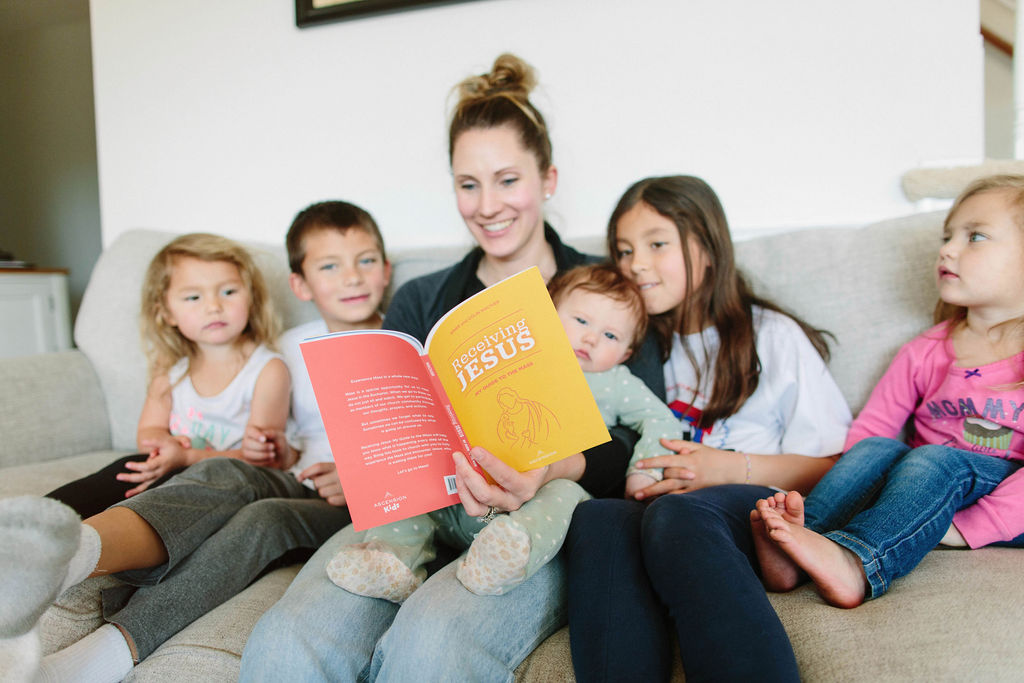 Ascension Press
In what practical ways can parents reinforce teachings about the Eucharist and Reconciliation in everyday life?
In the Renewed Online Parent Certificate course, we talk about how modeling forgiveness (saying "I'm sorry") regularly is a great way to demonstrate the essential dimension of Confession — telling God "I'm sorry" is not something scary but something necessary because we all make mistakes. Taking your family to Confession (we try to go all together once a month) is also a great way to witness your own faith in God and our kids will see that Confession is important.
We talk in the Received Online Parent Certificate course about ways to show your child that Jesus is always worth interrupting your day for, such as finding time for daily Mass or stopping by an Adoration chapel – even if it's a short visit to say hello to your best friend, Jesus.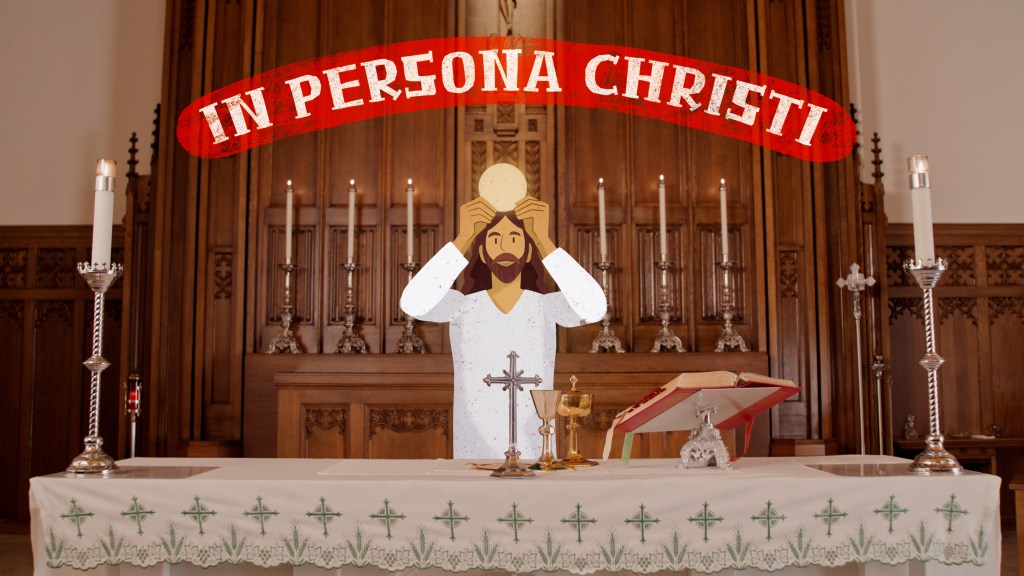 Ascension Press
Why is it important for parents to be involved with the religious education their children receive – both short- and long-term impact?
It's not enough to "drop our kids off" at a class and expect them to become disciples of Christ. Our kids are always watching us — if and how we pray, if we attend Mass regularly, if Jesus has any bearing on our day-to-day life, etc. "More is caught than taught," and even with the most amazing priest, catechists, or teachers, it is ultimately the parents who have the singular most important role in transmitting the faith to the children. What do we worship on Sundays?  Is it Jesus or is it the baseball tournament? Our kids are always learning from us and where place our highest priority. 
What have your own children enjoyed about the new Renewed and Received program?
Our kids (even our 3-year-old) have laughed their way through the videos about Felicity and her family, and have been fully engaged in her journey toward receiving her sacraments. They've asked really insightful questions, so we've gotten into great conversations. The animations in the videos also helped our kids perceive the spiritual realities at work in the sacraments and understand that God is always at work, even if we can't "see" him.