How adorable are these pictures! And the Pope looks like he is feeling very well. He is expected to return home tomorrow and to give the homily at Palm Sunday Mass.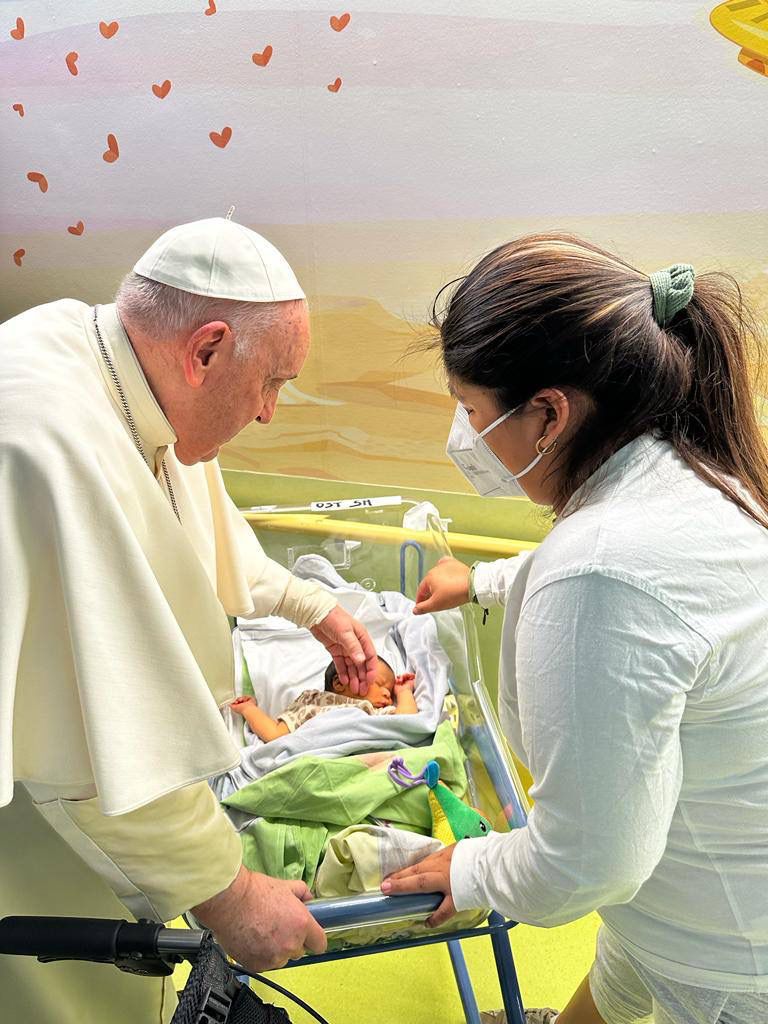 © Holy See Press Office
Pope Francis visited children who are patients in the pediatric oncology ward at the Gemelli Hospital in Rome, the Vatican press office reported on March 31, 2023.
The Pontiff, who has been in this same hospital since March 29 for a respiratory infection, was also able to baptize a newborn baby, Miguel Angel.
The Pope told the mother that when she takes the baby to the parish to register, to say that the Pope baptized him.
Easter eggs
The Holy Father came with gifts for the young cancer patients: rosaries, chocolate eggs, and copies of the book Nacque Gesù a Betlemme di Giudea (Jesus was born in Bethlehem of Judea), edited by the Apostleship of Prayer.
These are the first images released since Pope Francis' hospitalization on Wednesday, and we see the 86-year-old Pope standing and smiling, assisted by a walker.
He is expected to return to Casa Santa Marta tomorrow and to deliver the homily at the Mass of Palm Sunday in St. Peter's Square.