Fr. Juan Andrés Verde is a local celebrity in Uruguay, and his latest act of kindness was quite an adventure!
Fr. Juan Andrés Verde is affectionately known as "El Gordo" (which means "Fat Guy," but isn't meant in a derogatory way), and you may already have read about him already on Aleteia. A former rugby player from Uruguay, he made the news in 2021 as a finalist on MasterChef Uruguay. He has gone viral again, but this time far from kitchens, sports, or a TV studio.
"What an adrenaline rush! The only thing I was missing: 'El Gordo' as a midwife," he recently published on Instagram. It was through that medium that the Uruguayan priest recounted in detail what happened to him recently.
"Just a while ago, while I was preparing my maté tea, a neighbor arrived in a hurry … 'Gordo … we need help! Natacha is going to be born!!!' (I've helped with some cow births but I have no idea about ours)," the priest said on Instagram.
Fr. Juan Andrés Verde asked about the frequency of the contractions. The girl's grandmother, named Sandra, told him that by her reckoning they were happening one per minute. (At that point, a mother in labor is usually already being attended to at a hospital.)
"There was no time to wait for a patrol car or an ambulance … I looked up and remembered that I had lent my truck," Fr. Verde explains. He ended up grabbing a pickup truck used for rough work, belonging to the Cyrenes, a volunteer organization that Fr. Verde directs, and rushing to the hospital. The truck's horn was broken, so to get through traffic he kept waving a white handkerchief out the window. The pregnant mother, Monica, was in distress in the back seat. The child's father was also in the vehicle, in the front with Fr. Verde.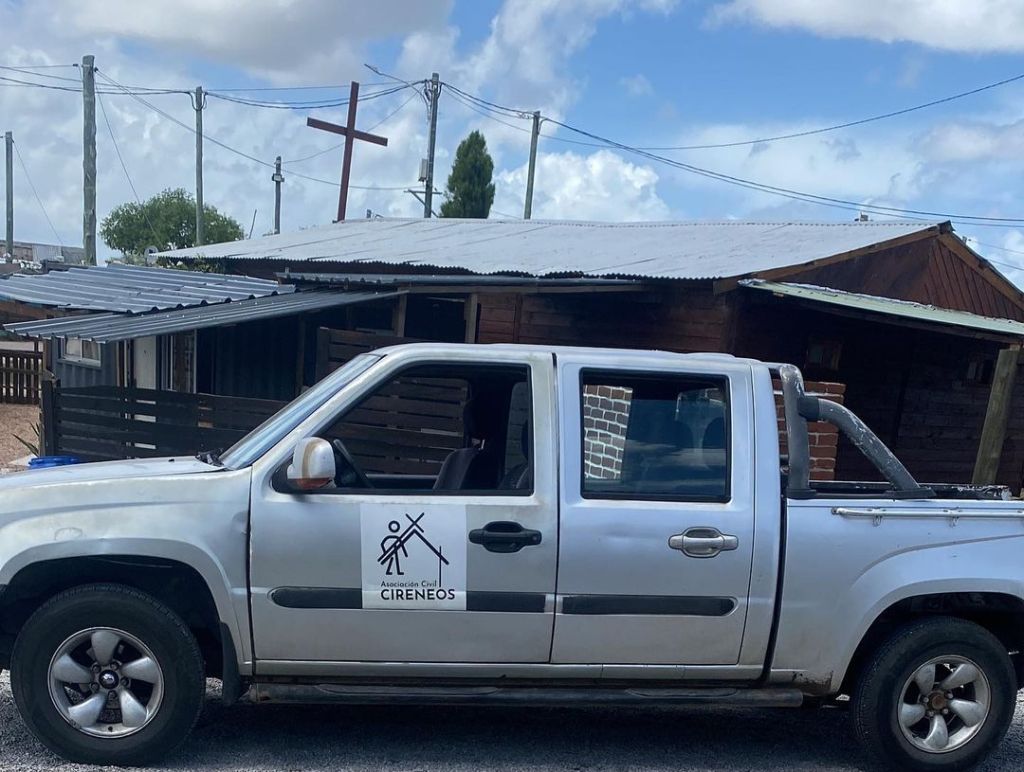 @gordo.verde
"Between nervousness and shouting … we began to pray: 'Hail Mary … (breathe through the nose Moni! …) Full of grace … The Lord is with you (shouts and waves handkerchief in the air …) Amen.' I must admit that at that moment I shed a tear; perhaps due to the emotion of the moment," Fr. Juan Andrés continued in his publication.
Finally, those involved, with the assistance and driving skills of Fr. Juan Andrés, arrived at the hospital. From then on, everything went very quickly and the baby girl, named Natacha, was born.
"A beautiful baby! (…) A lioness! She weighed 7 pounds! And we're all grateful to God for her life," added the Uruguayan priest.