A treasure trove of prayer instruction is available for lots less than the price of a Super Bowl ticket, with a better return on investment.
In 1 Thessalonians 5, we encounter the famous exhortation to pray without ceasing. Some souls, however, question the value of any prayer, let alone the perpetual variety.
For those who first need convincing that prayer should be engaged in at all, Great Means of Salvation by St. Alphonsus Liguori is a must-read. This classic by the founder of the Redemptorists and Doctor of the Church was brought back by Sophia Institute Press in 2021.
St. Alphonsus masterfully writes of the power and necessity of humble, faithful, persevering prayer. His teaching on the topic is summarized in these unequivocal words, which found their way into the Catechism of the Catholic Church: "Those who pray are certainly saved; those who do not pray are certainly damned."
Once the grand necessity of prayer is understood, more time should be spent with actual prayer books than books about prayer. No amount of reading about German will result in German fluency, and no amount of reading about prayer will result in prayer "fluency." In the first case, actual German words are needed; in the second case, actual prayers are needed.
Pray without creasing
In a sincere effort to pray without ceasing, a soul will probably find it impossible to pray without creasing. They will find profound prayers that need to be returned to in order to be memorized. This can be done by creasing pages, but many prayer books have marker ribbons that work more smoothly.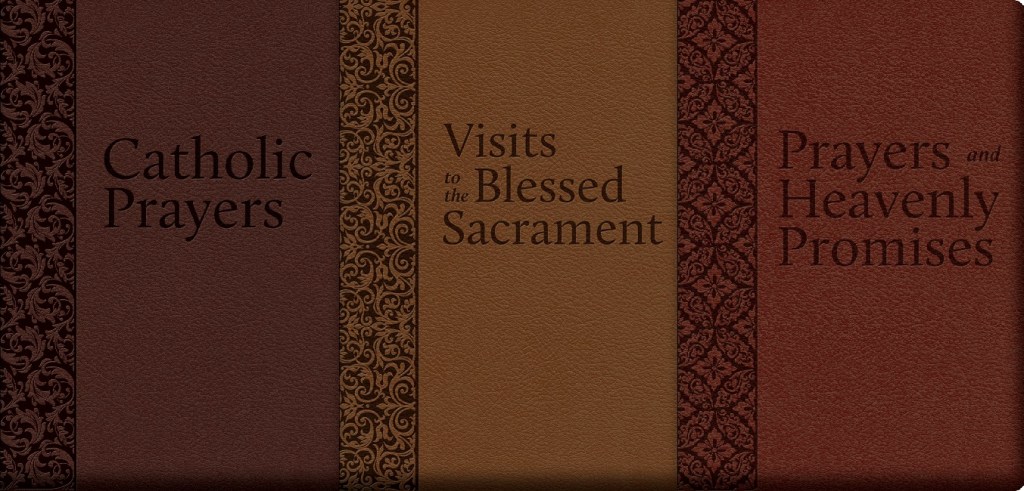 TAN Books | Provided
One of these is called Catholic Book of Prayers, assembled by Father Maurus Fitzgerald, O.F.M. This Catholic Book Publishing Corporation title includes everything from a Morning Offering to the Order of the New Mass to the Stations of the Cross to the Mysteries of the Rosary to Evening Prayer. It is available in English or Spanish.
Similarly, Catholic Prayers, assembled by Thomas A. Nelson, is also available in English or Spanish, has a ribbon marker, and contains all the above prayers, except the Order of the New Mass (1970 Missal) and is from TAN Books.
TAN Books | Provided
Although it is impossible to spend too much time with the Son, a book that seems to have gotten plenty of sun is Manna of the Soul. Assembled by Father Francis Xavier Lasance and available from Loreto Publications, it also contains a ribbon marker. Aside from the Order of the Old Mass (1962 Missal), Manna of the Soul includes many liturgically-based prayers in Latin and English in order to petition, thank, and bless God.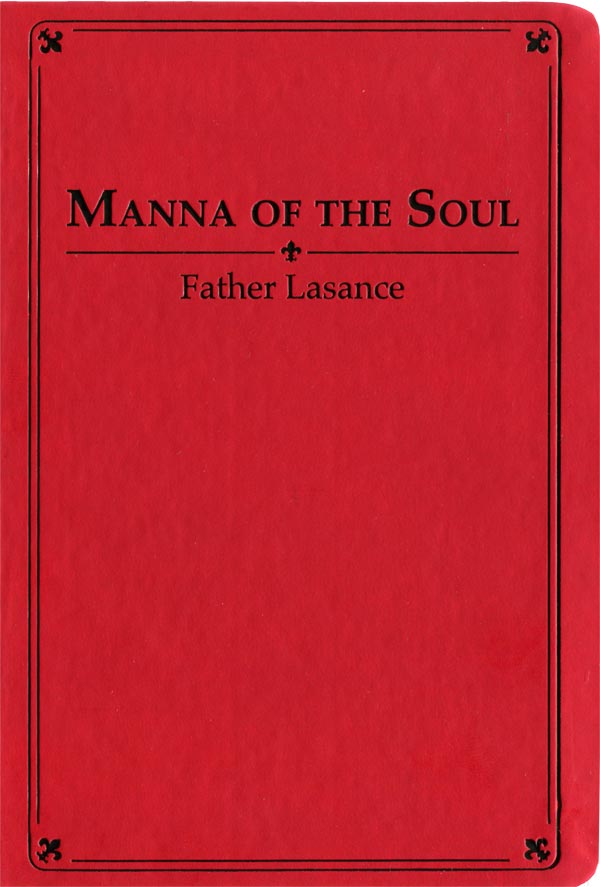 Loreto Publications | Provided
Blessed Be God, a favorite of former NFL QB Philip Rivers, is available from Preserving Christian Publications. It has similar content to Manna of the Soul and includes a ribbon marker. (Paperback versions of both Manna of the Soul and Blessed Be God can be obtained from Mother of Our Savior and Refuge of Sinners Publishing.)
Getting your quarter back
The average cost of a ticket to an NFL playoff game for 2022 was said to be $270. How many Catholics would spend that much money on prayer books—even over a lifetime? What does that say about the state of the soul of the average Catholic?
If "getting your quarter back" means receiving a fitting return on an investment, what kind of eternal return can be expected from watching high-level football with great devotion? A team may be doing well in the playoffs because of having drafted its favored quarterback, but a far more important acquisition is that of prayer books.
Prayer books can sometimes contain curious wording, but as long as they are from reputable publishers, they will nearly always have fewer flaws than football teams. The soul who sincerely seeks God with the help of prayer books will get his quarter back—even if his team did not get its quarterback.