Amazing contemporary art is compiled into a gorgeous new volume … a wonderful thing for all fans of sacred art!
Take a walk through any art museum and you'll see the glorious heritage of Catholic art. 
Catholic sacred art is central to the history of Western art. There are countless beautiful examples of art depicting Christ, the Bible, the saints and the angels in museums and churches all over the world.
But most of these works were made centuries ago, and we might wonder whether they will be followed by anything comparable in our present age. After all, much of modern art doesn't exactly inspire a sense of admiration for truth, beauty and goodness.
The good news is that the future of Catholic sacred art is alive and well. And there are plenty of examples to show you.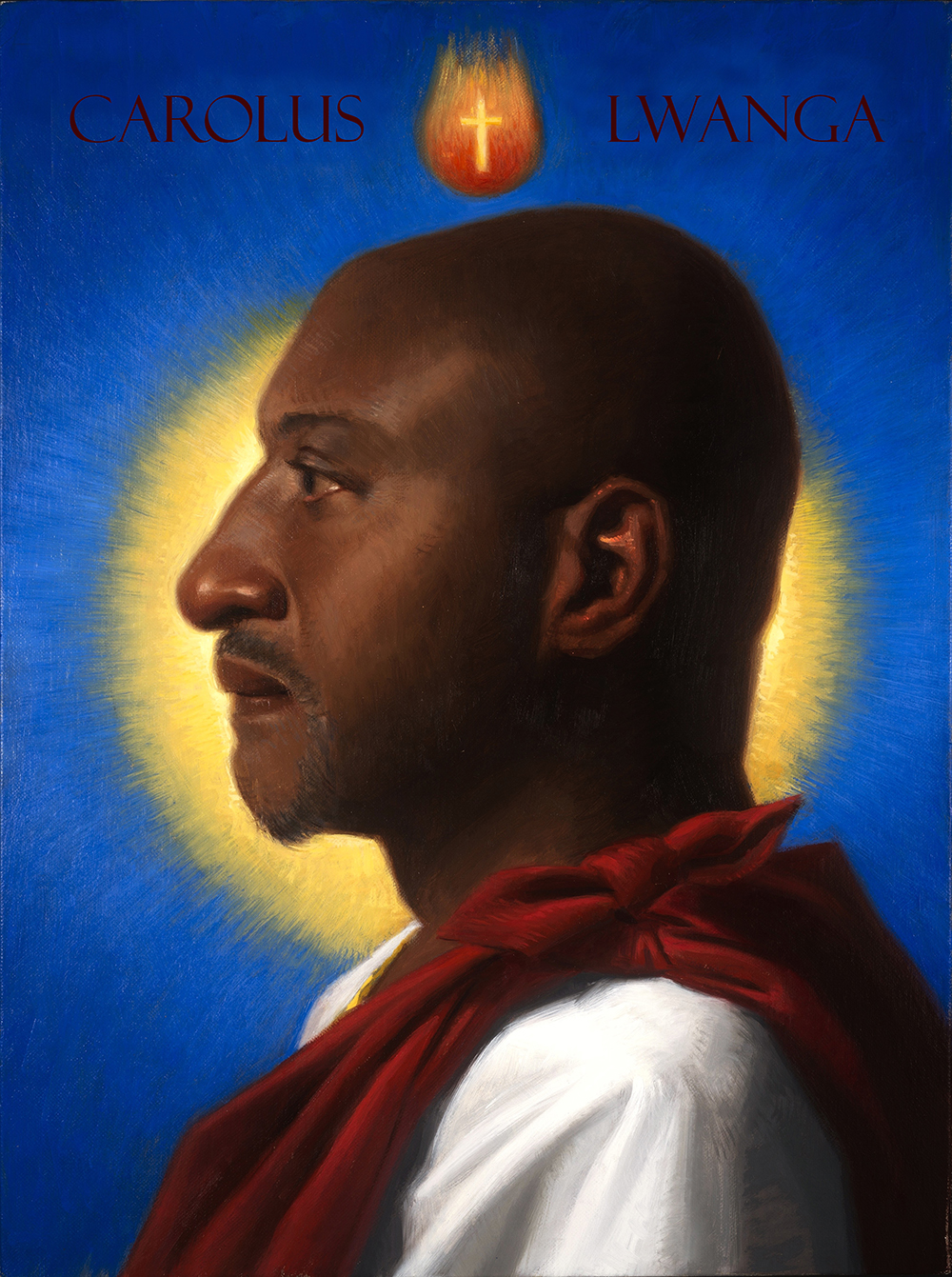 Neilson Carlin | Courtesy of Ignatius Press
One of today's great artists, Marco Caratelli, lives and works in Siena, Italy. He specializes in the rare, ancient and beautiful egg-yolk tempera technique. His work draws comparisons to Fra Angelico and other all-time great artists.
Another is Christopher Alles, a sculptor of sacred art who works in Poughkeepsie, New York. He studied European sacred art in Italy, and today, his award-winning work is both inspired by and reminiscent of Michelangelo.
Even closer to home, there are a number of contemporary Catholic artists producing truly extraordinary works. Samples of their work are now compiled into a breathtaking new volume … a wonderful thing for all fans of sacred art!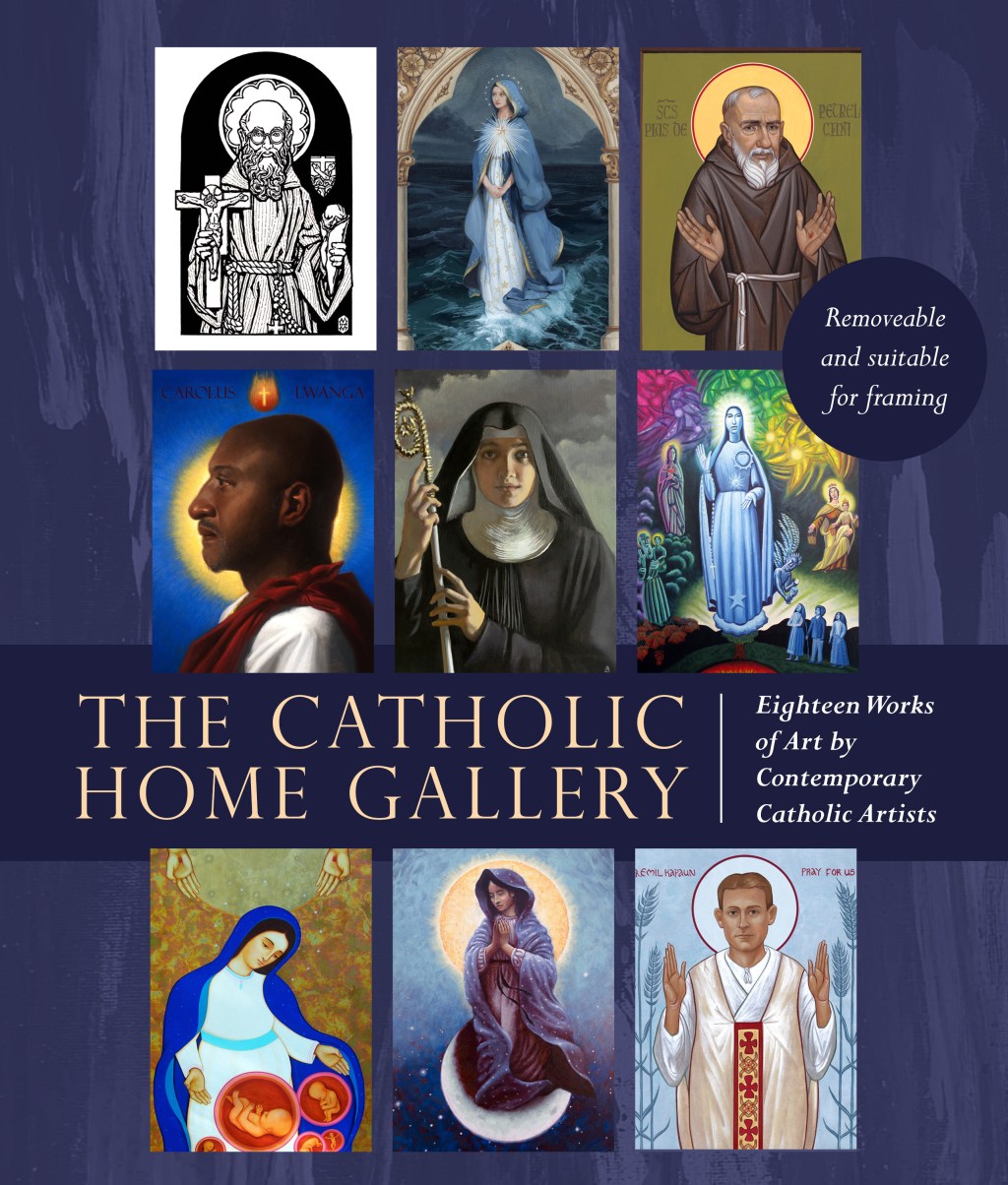 Courtesy of Ignatius Press
This new art collection, The Catholic Home Gallery, makes it clear that Catholic art is not something of the past. The volume showcases 18 works of sacred art by contemporary artists, revealing the beautiful diversity of their impressive talents.
The nine artists represented in the volume are Matthew Alderman, Neilson Carlin, Bernadette Carstensen, Matthew Conner, Gwyneth Thompson-Briggs, James Janknegt, Timothy Jones, Michael D. O'Brien, and Elizabeth Zelasko. The collection is the perfect introduction to their work, and can be a jumping-off point for exploring it in greater depth.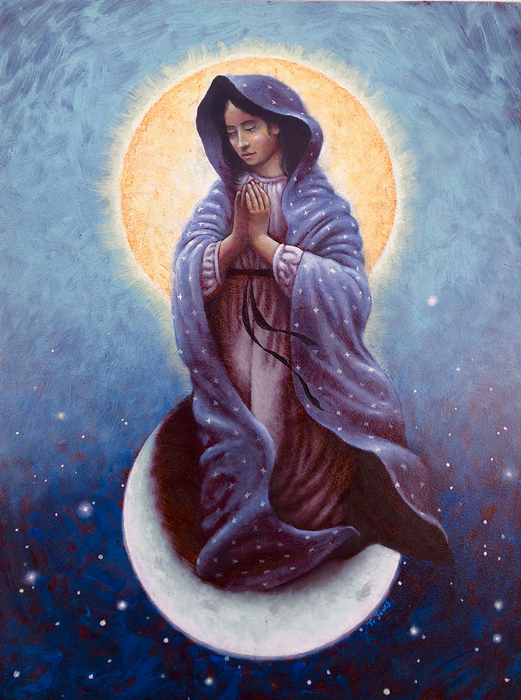 Timothy Jones | Courtesy of Ignatius Press
The editor of the collection is John Herreid, a graphic designer and illustrator for Ignatius Press. He brought a discerning and experienced eye to choosing the artwork for the collection. 
Herreid explained some of the inspiration behind the collection, saying, "Most people are familiar with great Catholic art from ages past. But what many don't realize is that we have many, many great Catholic visual artists working today. My hope for The Catholic Home Gallery is that it will introduce people to a few of these artists, as well as lead them to seek out, discover, and support others!"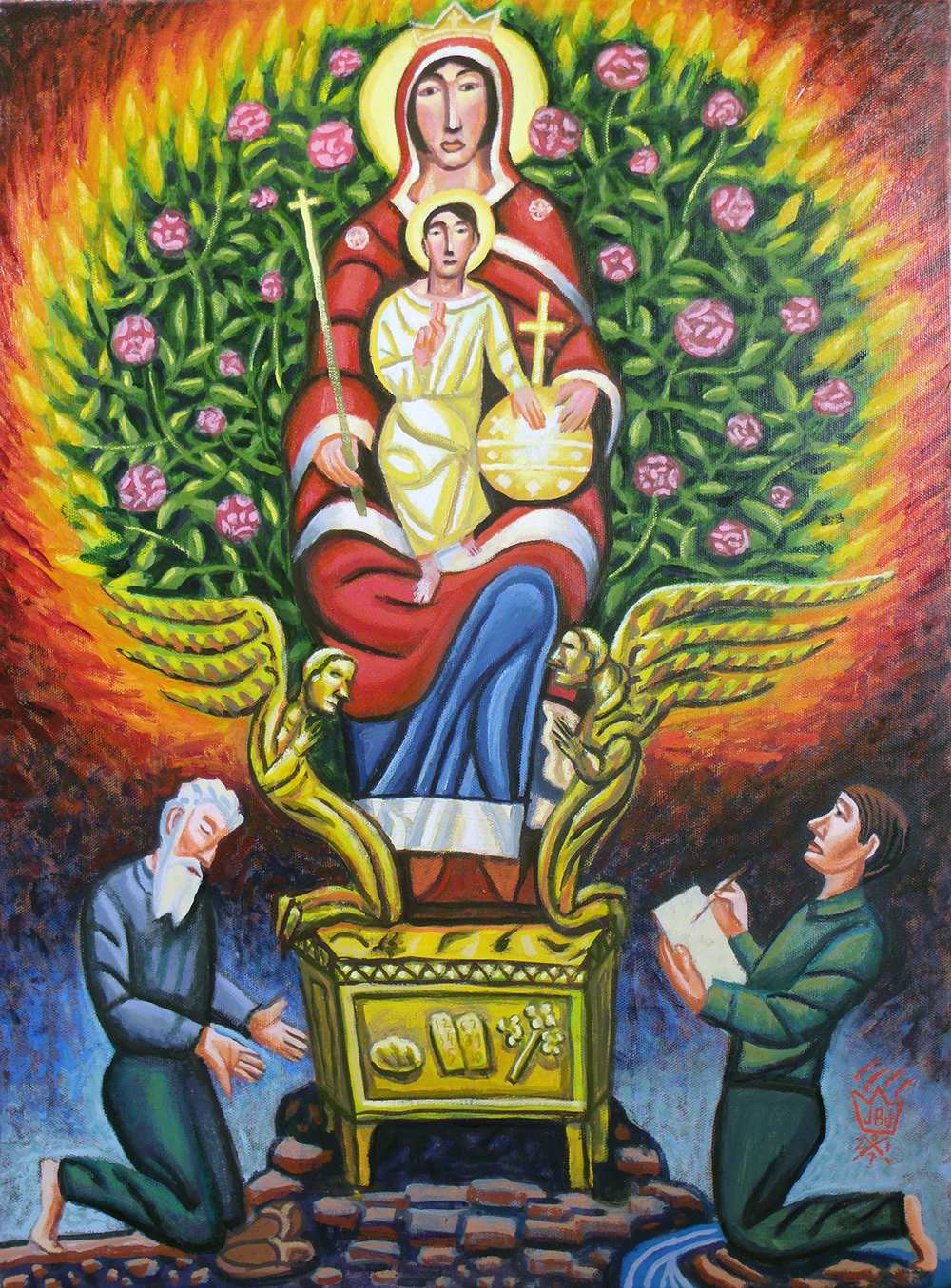 James B. Janknegt | Courtesy of Ignatius Press
He has been moved to see the positive response to the volume, saying:
It's been extremely heartening to see the response The Catholic Home Gallery has generated thus far. It shows that, far from being a static heirloom from the past, Catholic sacred art is an ongoing, dynamic force that can't help but move those who encounter it.
Best of all, each work in the collection is printed on an 8" x 10" detachable page, so you can easily remove it from the book and frame it in your home. What a perfect way to build your own collection of sacred art!