The sisters have opened a training center for Indigenous women suffering situations of domestic violence.
In Peru, the Daughters of Charity of St. Vincent de Paul have opened a training center for Indigenous women. By allowing them to learn a trade and make a living from it, the sisters offer these women the possibility of overcoming the precariousness and domestic violence they suffer on a daily basis.
The Daughters of Charity know the region and its inhabitants perfectly, having been there for more than 30 years, and have just opened a training center for Aguaruna women in the region of San Martin, in northern Peru. Although this Indigenous community of the Amazonian forest is the second largest in the country, it lives in very difficult conditions. In addition to poverty, the women in particular often suffer domestic violence, because the local culture is still characterized by machismo and frequent alcohol abuse among men.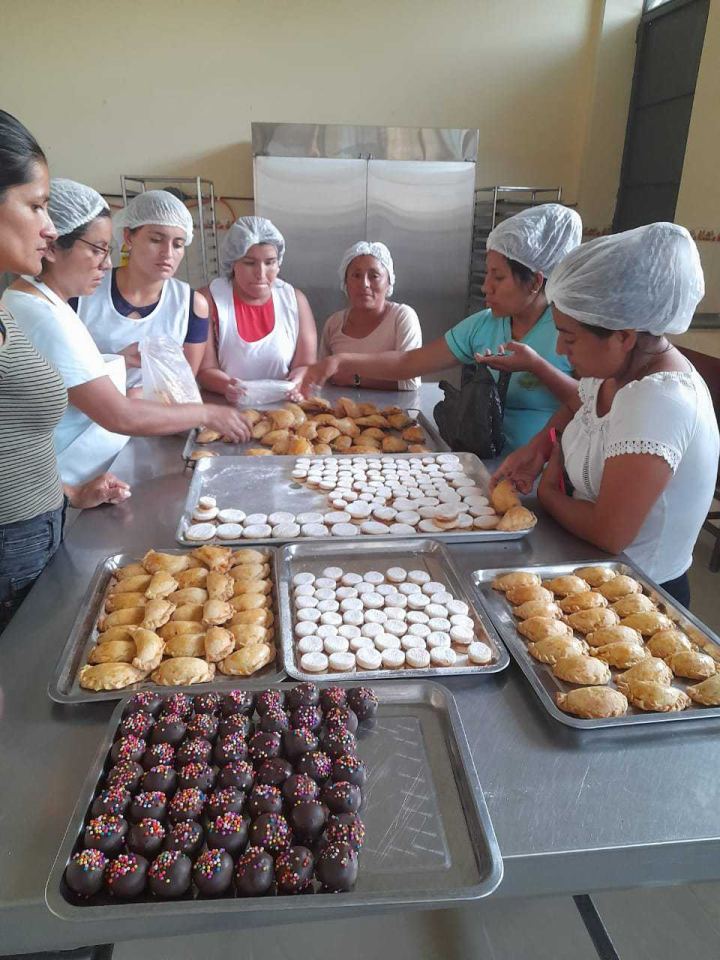 The sisters, who already run a school for children and teenagers, have decided to devote their new project to these women: a training center to teach them a trade and enable them to create their own micro-business.
In this new facility, women are offered practical workshops to learn baking, sewing, or hairdressing, according to their desires or abilities. Three paid teachers will give them classes, assisted by six volunteers from the International Association of Charities (AIC). To manage the whole project, Srs. Aurelia and Alicia are already present on a daily basis and are working on its development and sustainability. "We'll ensure the success of the women's projects through practical assistance in following up on their studies and in managing their micro-businesses, as well as helping them to become established in the local market," says Sr. Aurelia, who has already been able to obtain free market stalls from the town hall for her protégés.
Training 45 women
In addition to these practical workshops, the sisters also take into account the personal development of these often-abused women, giving them workshops on self-esteem. The Daughters of Charity are launching a well-constructed project adapted to local needs, and they need everyone's generosity to equip this center "with machines and materials to train these women," they explain. The objective is to finance the training of 45 women victims of domestic violence for the year 2023.
Thanks to the Daughters of Charity and to their faithful and daily presence, many programs adapted to specific needs are being carried out in Peru and around the world, always at the service of the poorest. If you wish to support them you can help them make God's charity present everywhere, for all those in need.