Sean Penn is working on a documentary about the war in Ukraine. He wants to show the West what's happening there.
Actor Sean Penn (The Thin Red Line, Sam, Before the Execution) flew to Kyiv and on February 24 he heard the address of President Volodymyr Zelensky. He met, among others, the Deputy Prime Minister of Ukraine Iryna Wereszczuk.
At that time, a post appeared on the President of Ukraine's Facebook page:
The director came to Kyiv on purpose to record all the events that are currently happening in Ukraine and to tell the world the truth about Russia's invasion of our country. (…) Sean Penn shows courage that many other people lack, especially Western politicians. The more such people, Ukraine's true friends, who support the fight for freedom, the faster it will be possible to stop a massive attack by Russian troops.

The director had already came to Ukraine in November 2021. As part of the preparation of the document, he visited the Azov region and spoke with members of the Ukrainian military.
For his part, Penn stated, "America's soul is lost if we leave the Ukrainians to fight alone."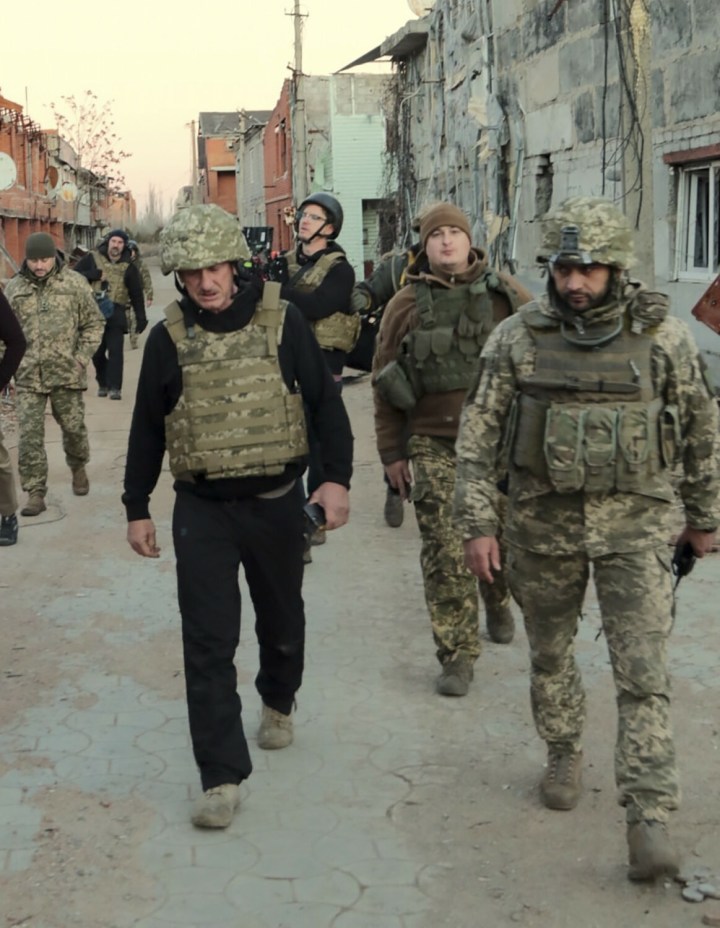 Ukrainian Joint Forces Operation Press Service/Associated Press/
America's soul is lost if we leave the Ukrainians to fight alone.
Sean Penn and a movie about Ukraine
The filmmaker has recently left Kyiv and arrived at the Polish-Ukrainian border. On February 28, he wrote on Twitter:
Myself & two colleagues walked miles to the Polish border after abandoning our car on the side of the road. Almost all the cars in this photo carry women & children only, most without any sign of luggage, and a car their only possession of value.