These wonderful websites will keep you supplied with the very best books for reading aloud.
As parents, we know it's a good idea to read to our kids: Reams of research show the benefits of daily read-aloud time. But like so many things we know we "should" do, reading aloud daily can be easier said than done.
One common obstacle to reading to your child is finding engaging books that you both enjoy. If you're relying on the same stack of books every day, it's easy to get bored and write off the whole endeavor. After all, there are only so many times you can read The Very Hungry Caterpillar before it starts to sound like nails on a chalkboard.
An easy fix is to bring home a fresh supply of new books on a regular basis. My favorite place to find new reading material is my local library, followed by secondhand bookstores (an online alternative is ThriftBooks.com, which has a convenient app too!).
But it's not as easy as just walking into the library and grabbing a stack of books off the shelf. Plenty of children's books are poorly written or contain content that your child might not be ready to see—yes, even in picture books!
I learned that lesson the hard way recently, when I brought home a picture book from the library that I hadn't read myself yet. The story was very sad and upsetting, and reduced my six-year-old to tears.
Now I'm more careful to vet books at least a little bit before sharing them with my children. The easiest way to do this is to rely on book lists from trusted sources.
These are my three favorite sites for finding great books to read aloud to my kids. I hope they can be useful to you too!
1
Read Aloud Revival
The amazing and effervescent Sarah Mackenzie, homeschooling mom of six, created the Read-Aloud Revival to help parents "nurture warm family relationships while also raising kids who love to read." The Read-Aloud Revival podcast has been downloaded over 7 million times in more than 160 countries, and weekly Read-Aloud Revival emails go out to over 120,000 email subscribers.
"I want to help your kids fall in love with books, and I want to help you fall in love with homeschooling," Mackenzie says on her site. You're guaranteed to find books you and your child will love on Mackenzie's book lists for each month of the year and for many other topics too.
2
Everyday Reading
Janssen Bradshaw is a former children's librarian and mom of four who shares book reviews, suggestions for how to incorporate reading into your family life, and lists of the best books for different ages and interests on Everyday Reading.
"My biggest goal is to help everyone find books that help them remember or discover for the first time how FUN reading can be," she writes on Everyday Reading. "Boring books? I've got no time for those and I'm guessing you don't either. I'm only interested in the books that keep you up all night long because you just can't put the book down."
3
Good Books for Catholic Kids
Homeschooling mom Brittany is on a mission "to connect Catholic families with uplifting, worthwhile literature," she writes on her website, Good Books for Catholic Kids. "Great literature informs our thoughts and thus helps determine our actions. Never underestimate the power of books to change the world!"
Her site offers helpful book lists covering the following areas:
Picture books with beautiful, inspiring illustrations

Books with timeless, inspiring themes

Books that promote virtue, whether explicitly or subtly

Books that point the reader to the transcendentals: the true, good, and beautiful

Books about saints and sinners which help form a healthy conscience

Books by both Catholic and non-Catholic authors which contain elements of a Catholic world view
There's something for every age, and you're sure to find some undiscovered gems and new favorites on her book lists.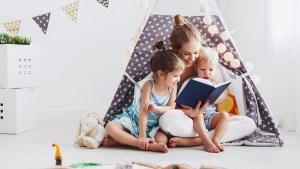 Read more:
3 Surprisingly simple things parents can do to help their kids succeed in school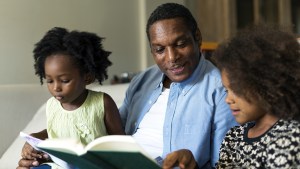 Read more:
Try this fun strategy to get your kids excited about reading this summer