James Matthew Wilson and Joshua Hren to head new venture.
The University of St. Thomas in Houston is starting a Master of Fine Arts in Creative Writing program focusing on the Catholic literary tradition. Poet James Matthew Wilson and author and publisher Joshua Hren co-founded the program.
The program boasts of being the only MFA — out of over 200 in the United States — that is "committed expressly to a renewal of the craft of literature within the cosmic scope, long memory, and expansive vision of the Catholic literary and intellectual tradition."
"With Virgil, Dante, and Flannery O'Connor for guides, we aim to enter into that tradition and to shape its future," says the program's website. "The MFA in Creative Writing seeks to transform the life and spirit of contemporary literature. This program is committed to the renewal of serious craft in contemporary literature and the continued revival of the Catholic literary and intellectual tradition."
The program will integrate "intense and invigorating workshops in writing with a series of comprehensive seminars in the Catholic literary and intellectual tradition," the website says. Students will work in an intellectual setting that will "deepen their understanding of art and beauty and give them a broad  grasp of the western literary tradition especially as it has been shaped by the great Catholic authors of past and present."
"I have been waiting for the chance to help writers who really see the depths of human life and of creation to find a way to express their vision," Wilson said in an interview with Catholic World Report editor Carl E. Olson. "Our program is one where the Church's tradition and inheritance will help writers to expand their conception of the possible, to dare to create a kind of literature that might otherwise seem impossible in our day."
Guest lecturers for the program will include Ron Hansen, author of Marietta in Ecstasy; Dana Gioia, former California Poet Laureate and chairman of the National Endowment for the Arts; Sohrab Ahmari, author of From Fire, By Water; Robert Royal, editor of The Catholic Thing, and Rod Dreher, author of Live Not by Lies.
"A number of our guest lecturers are cultural critics or otherwise inhabit a sphere beyond the confines of the creative writing world," Hren, founder of Wiseblood Press, said, explaining those choices.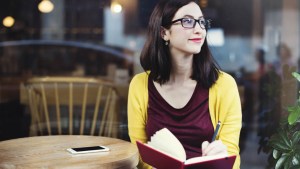 Read more:
The power of writing and speaking about our memories
Read more:
Let's Renovate the Catholic Literary Tradition