Cardinals don't have to be bishops, even though they usually are. Father Cantalmessa requested and received a dispensation.
What can God do in your life with one Bible verse a day?
Subscribe to Aleteia's new service and bring Scripture into your morning:
Just one verse each day.
Click to bring God's word to your inbox
Cardinal-designate Raniero Cantalamessa, preacher of the Pontifical Household, will not be ordained a bishop even though he is being made a cardinal on November 28.
The sacrament of Holy Orders has three degrees — deacons, priests, and bishops — with bishops receiving the fullness of the sacrament.
It is not necessary to be a bishop in order to be a cardinal, but the opportunity for episcopal ordination usually accompanies being named to the College of Cardinals, in the relatively few cases in which the man named is not already a bishop.
Cardinal-designate Cantalamessa, a Capuchin priest, has requested a dispensation from being ordained a bishop, which the pope has granted.
St. John Henry Newman is known for having requested a similar dispensation.
A site detailing Cardinal Newman's life and canonization explains:
The news that [John Henry Newman] was to be a Cardinal came as a conclusive vindication of his orthodoxy and loyalty to the Catholic Church. He himself declared 'the cloud is lifted for ever.' […] Pope Leo was so fond of Newman and his desire to stay true to the faith that he referred to him as, 'Il mio cardinale,' meaning 'my cardinal.'

Newman chose as his cardinal's motto the words 'Cor ad cor loquitur,' in English, 'heart speaks to heart.' When he was made cardinal, Newman specifically requested not to be consecrated as a bishop […] and he asked to be allowed to remain in Birmingham. Both requests were granted and he continued to live as a cardinal, still writing, at the Birmingham Oratory.
In the columns of the Italian daily Faro di Roma, Cardinal-designate Cantalamessa explained why he had asked for the dispensation. "The function of a bishop," he explained, "is to be a pastor and a fisherman. At my age [86, editor's note], there is very little I could do as a 'pastor'; on the other hand, what I could do as a 'fisherman,' I can continue to do by proclaiming the word of God."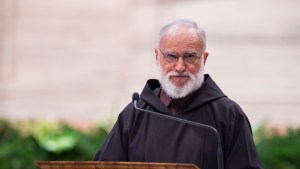 Read more:
Preacher says being named cardinal is a "recognition of Word of God," not of himself
He will not be the only non-bishop in the College of Cardinals. Jesuit Albert Vanhoye was dispensed for a similar reason when Benedict XVI elevated him to cardinalate in 2006. Albanian Franciscan Ernest Simoni, created cardinal in 2016 by Pope Francis in recognition of his courage in the face of persecution under the Communist regime of Enver Hoxha, was also dispensed from episcopal ordination.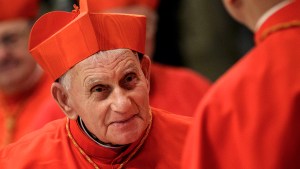 Read more:
"God saved me," says a cardinal who was tortured and condemned to death
Unlike the Capuchin, two other non-bishops who will become cardinals have already been or will be ordained bishops: Mauro Gambetti, custodian of the convent of the Franciscan Friars Minor of Assisi, will be ordained bishop on November 21. The director of the Roman Caritas, Enrico Feroci, for his part, was already consecrated archbishop on November 15. He was until then pastor of the Roman sanctuary of Divine Love.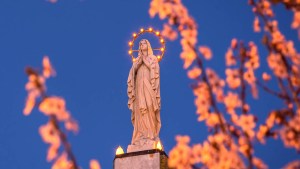 Read more:
Pope entrusting people of Italy to Our Lady of Divine Love: Here's why