Many Byzantine and Orthodox Christians use this blessing for their meals.
For many Roman Catholics, the typical meal prayer becomes so routine that those who say it don't even recognize the words they are saying. At times it might be good to simply slow down and say the words with care, while at other times, an alternative prayer should be said. This can force a person to take a step back and fully take in the words they are saying.
Eastern Christians have a rich tradition of their own and many different meal prayers. Below are two of the most common, said by many Byzantine and Orthodox believers around the world.
If you are looking for an alternative meal prayer, try these prayers and open yourself up to the blessings of God.
Prayer before meals
O Christ God, bless + the food and drink of Your servants for You are holy always, now and ever, and forever. Amen.
Prayer after meals
We thank You, Christ our God, for You have satisfied us with the good things of Your earth. Do not deprive us of Your heavenly kingdom but as You appeared to Your disciples, O Savior, granting them peace-come also to us and save us. Lord have mercy. (Three times)

Blessed is our God who, through His grace and loving kindness, is merciful to us and nourishes us from the abundance of His gifts, always, now and ever, and forever. Amen.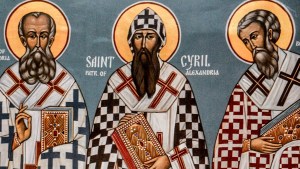 Read more:
A Thanksgiving meal prayer from the 4th century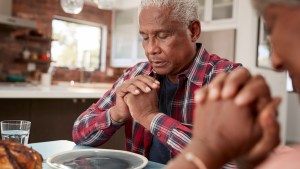 Read more:
How to say grace before meals