Here's one simple way to resolve the regret that follows seeing harmful images.
With the porn industry racking up untold billions across the globe, more and more people are struggling with the effects of porn on their souls, lives, and relationships.
During his first Lenten homily on February 23, Capuchin Father Raniero Cantalamessa, the preacher of the pontifical household, took a few moments to speak of the issue of "images" in his reflection on being "in, but not of, the world."
"Today there is a new arena in which it is especially necessary not to conform ourselves to this world: images," he said.
He added that Scripture says no food is in itself unclean "but many images are."
"They have become one of the favorite vehicles through which the world spread its anti-gospel," Father Cantalamessa lamented.
"Among the things that come from the world and not from the Father, St. John significantly adds, along with the lust of the flesh and the pride of life, 'the lust of the eyes,'" the priest pointed out. "[…] Let us recall how King David fell … What happened to him as he looked down on the terrace of the house next door often happens today in opening up certain sites on the internet."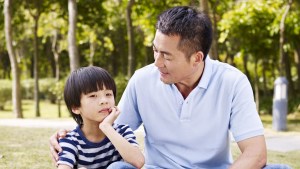 Read more:
What I told my 7-year-old when he asked what porn was