Church teaching makes sense because the alternative is dehumanizing.
When I first converted to Catholicism, the Church's teaching on IVF baffled me. For all the emphasis on openness to life and opposition to contraception that I learned in RCIA (Rite of Christian Initiation for Adults), it seemed antithetical to deny the possibility of conceiving new life to couples who struggled with infertility.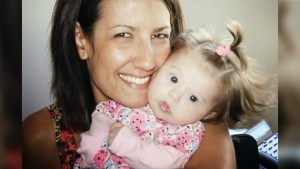 Read more:
Adopting Macyn: How infertility led one couple down an unlikely path to joy
I've understood the teaching intellectually for years now — sex within marriage has both a unitive and procreative meaning, so while contraception takes away the procreative aspect, IVF replaces the sexual act entirely. Either of these choices is bad for a couple and can be harmful to a marriage.
It made sense logically, but the wholeness of the Church's teaching never resonated with me until I read Garance Doré's article at Lenny Letter about failing IVF (warning: the article contains some language which may be offensive). Doré explains that it wasn't until her late 30s that she even considered having a child, and she was 40 when she began actively trying. She details months of steroids, hormones, injections, IVF, and how she felt when the two implanted embryos failed to thrive:
"I was broken. Nothing had prepared me for this. Nothing had prepared me for a year on toxic hormones, toxic talks, and toxic thoughts. A year of losing my mind, my joy, my love."
It's a difficult article to read. I found myself wincing through most of it, hating how incredibly dehumanizing the business of making babies in laboratories and clinics seems to be. At one point, Doré even compared herself to "a wounded animal hiding in the corner of the house," trying to find an unbruised place on her belly for an injection. Her fiancé echoed this after their failed round of IVF: "I want you to stop treating yourself like a lab rat," he said.
Church teaching on life is beautiful precisely because it doesn't do this. Openness to life doesn't mean a couple must have a baby at all costs; it simply means a couple should be open to life as it comes. Maybe that means a baby, or several babies. Maybe it doesn't. But every life is precious, and every human being has inherent dignity. Turning the creation of new life into a cold, clinical process can strip us of that dignity, as Doré experienced so painfully.
Read more:
NaPro Technology Instead of IVF? It's Not So Simple
But treating infertility doesn't always have to be dehumanizing. In fact, the Church has been making promising strides in the development of moral and effective infertility treatments and more effective fertility tracking methods. NaPro Technology was developed after more than 30 years of studying normal and abnormal variations in menstrual and fertility cycles, and addresses the root causes of infertility. It's very successful and highly regarded by patients and their families.
FEMM is the latest app-based fertility tracker. A far cry from the rhythm method of a few decades ago, FEMM is a comprehensive women's health program that helps women monitor their overall health based on the central role of reproductive endocrinology. FEMM is not just a method for achieving or avoiding pregnancy — it can help diagnose and treat everything from PCOS and endometriosis to migraines and thyroid dysfunction.
Of course, not all cases of infertility can be healed. I have friends who have struggled brutally with that pain, and I wouldn't for a moment dream of suggesting that it's anything other than a terrible cross. But I also know that Christ asks us to take up our cross, not find a way around it — and I'm beginning to see that the ways we try to escape our crosses can be worse, in the end, than bearing them.
Doré seems to have found a measure of peace in abandoning IVF treatments, and I hope that her peace continues. I hope that all women and couples suffering infertility can find that same peace, knowing that they don't suffer alone and their suffering is not in vain.
St. Rita of Cascia, patron saint of infertility, pray for us!